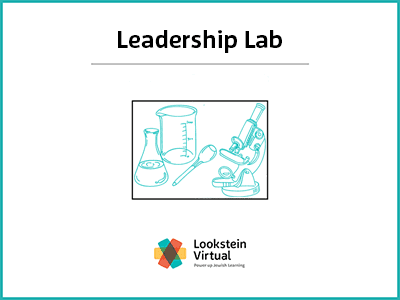 Contact us at admissions@lookstein.org for more
information and to register!
Leadership Lab
Recommended Grades:
7, 8
Duration:
Variable

What do a Nobel Prize winning scientist, a renowned author, a prime minister, a supreme court justice, a business mogul, and a social activist all have in common? Join Leadership Lab to learn, experiment, earn badges, and find out! First, you will get your brainwaves flying and your creative juices flowing as you and your peers discover Jewish leaders and find out what makes them (and you!) tick. Next, you will put your newly acquired skills to use as you compete in our mock world Jewish congress. Are you ready? Lead the way!

This course has been generously funded by The Hadassah Foundation.