Developing a Jewish Ethical Voice
Jewish Ethics
Recommended Grades:
10, 11
Duration:
Semester
Offered As:
Online course taught by Lookstein staff

What are the foundations of Jewish ethics? How are they applied? In this semester-long course, students build a Jewish ethical vocabulary of phrases and concepts before they delve into case studies exploring contemporary ethical dilemmas people face today in their social interactions, online activities, and everyday errands. Through rigorous text study of classical and contemporary Jewish thinkers, students learn how Judaism factors and frames the equation and explore possible responses.

Note: Grades listed are guidelines only. Please contact us for more information about your specific course interests.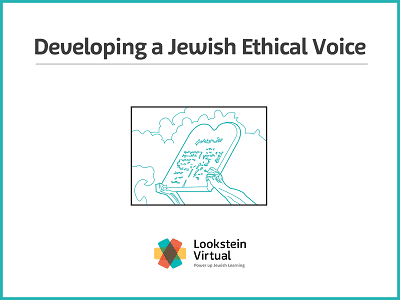 For parents: email us at admissions@lookstein.org
for more information and to register.
For teachers and administrators:
please complete the form below to get started.
"*" indicates required fields