The Emergence of Modern Israel
Israeli History, 1881-2000
Recommended Grades:
10, 11, 12
Duration:
Semester
Offered As:
Online course taught by Lookstein staff

In this semester-long course, students will study the history of modern Israel from the rise of the modern Zionist movement to the present. Following an exploration of the historical and ideological foundations of Zionism,  students will trace the political and institutional development of the yishuv, the establishment of the State of Israel, and the events of the decades following.

Issues discussed include the evolving Palestinian-Israeli and Arab-Israeli conflict, relationships with world powers, the political system, religion and society, the place of minorities in Israeli society, and the quest for Israeli identity.  Through the study of scholarly texts, primary sources, and virtual field trips,  the students will gain a richer understanding of modern Israeli history and its current position in international politics and the Jewish community.

"[She] had a wonderful experience. She learned so much from this course and enjoyed everything about it – the fabulous instructor, the course materials, the assignments, and the mix of the individual work, discussions, and live classes. I only heard positive feedback from her throughout the semester. Thank you so much for all your help in making this happen. – Anna, parent of 11th grader

Course Units:                                                                                                                
An Introduction: "Traditional" Zionism and the development of "Modern" Zionism. Precursors and activists. (Dates: mid-19th century-early 20th century)
The Idea of Zionism: Ben Yehuda, Achad ha'Am, Second Aliyah. The fledgling Yishuv. Outbreak of WWI. Jewish self-defense. (Approximate dates: 1903-1914)
Concrete Gains: The Balfour Declaration, beginning of the British Mandate, The White Paper 1922, the Third Aliyah. (Approximate dates: 1914-1923)
The Wide Spectrum of Zionist Thought: A step back to look at ideologies and leaders.
The Development of Palestine Under the British Mandate: Fourth and Fifth Aliyot. The British White Paper of 1939. (Approximate dates: 1924-1939)
War: The impact of WW II and the Shoah on the Zionist movement. Underground movements. The UN Partition Vote. (Approximate dates: 1939-1948)
The State of Israel is Born!: The War of Independence and the Establishment of the State. The origins of the Palestinian Refugees. (1949-1950s)
The Early Years of Statehood: Massive aliyah, economic struggle, Knesset elections, Kastner and Eichmann Trials (1950s-1960s). Also: the political system, Israeli identity.
6-Day War: Prelude and Impact. (1960s)
1970s: Munich/terrorism abroad, The Yom Kippur War, the rise of the Likud. Also: relationships with world powers.
1980s-2000: Lebanon War, Intifada, Oslo, Second Intifada.
Issues in Contemporary Society: Religion and society, the place of minorities in Israeli society.
Review. Final projects.
With content from: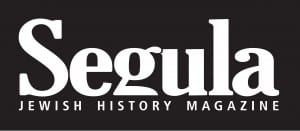 For parents: email us at admissions@lookstein.org
for more information and to register.
For teachers and administrators:
please complete the form below to get started.
"*" indicates required fields