Remembering the Holocaust
1933-1945
Recommended Grades:
11, 12
Duration:
Semester
Offered As:
Online course taught by Lookstein staff, Digital curriculum for local teachers

This course provides a brief overview of the history of the Jews in Europe, highlighting the development of modern anti-Semitism alongside the growth of multi-faceted, culturally rich Jewish communities. It traces the Jewish story as the Nazis gain power and implement a systematic genocide.

"Even after taking many lectures and classes on the horrific details of the Holocaust, I learned so much more with this course and, more importantly, realized there is still much to learn. I would again like to thank you with the utmost sincerity. It really has been a pleasure and I enjoyed this course." – Rafael, 12th grade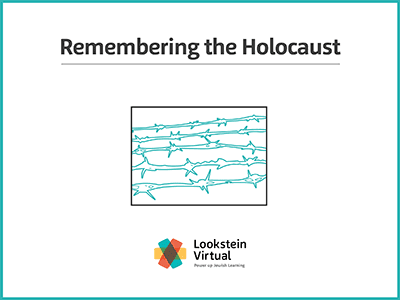 For parents: email us at admissions@lookstein.org
for more information and to register.
For teachers and administrators:
please complete the form below to get started.
"*" indicates required fields