Sage Advice
Selections from Pirkei Avot
Recommended Grades:
9, 10, 11
Duration:
Semester
Offered As:
Online course taught by Lookstein staff

How is it that wisdom passes from generation to generation? What do Torah, avoda (worship), and gemilut chasadim (loving kindness) mean? In this thematic course, students will discover some of the main themes of Pirkei Avot. They will explore the text and their own personal reflections, to ponder how the lessons of Pirkei Avot can impact the quality of their lives today.

"It made me look at my life from a different perspective." – Monique, 9th grade student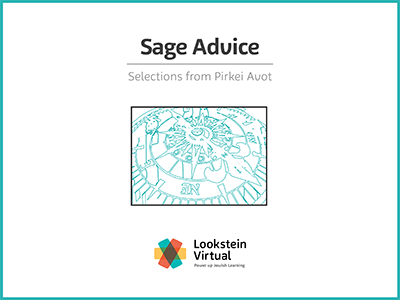 For parents: email us at admissions@lookstein.org
for more information and to register.
For teachers and administrators:
please complete the form below to get started.
"*" indicates required fields