Selections in Trei Asar II
Trei Asar/Twelve Minor Prophets
Recommended Grades:
11, 12 Honors Only
Duration:
Semester
Offered As:
Online course taught by Lookstein staff

In this course, eleventh and twelfth graders will study selections in the second half of Trei Asar (Twelve Minor Prophets). In addition to examining the books' literary structures and styles, students will explore their central themes (sin and punishment,  prophets and prophecy, repentance, am segula, and redemption). Over the semester, they will develop their textual reading and analysis skills and will leave the course with the ability to demonstrate a basic proficiency in reading and understanding prophetic texts.

This course has a companion course for first semester.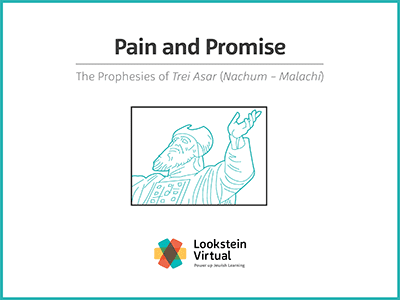 For parents: email us at admissions@lookstein.org
for more information and to register.
For teachers and administrators:
please complete the form below to get started.
"*" indicates required fields