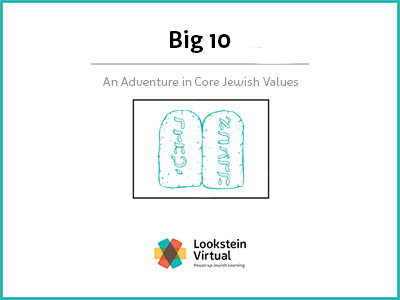 Contact us at admissions@lookstein.org for more
information and to register!
The Big 10
An Adventure in Core Jewish Values
Recommended Grades:
6, 7, 8
Duration:
Variable

Who knows 10? We all know 10! They are the The Ten Commandments, of course! The super important 10 that were listed on the tablets and given to us at Sinai! But what makes these 10 so special? In The BIG 10, we will find that if we do just a little bit of digging beneath the surface, we can find important lessons to live by. Grab your compass, and let's get moving! The road to Jewish values awaits!

This course was created in partnership with Aseret Global.