A Story of Resilience and Survival
The Golden Age in Spain to the establishment of the State of Israel
Recommended Grades:
7, 8
Duration:
Semester
Offered As:
Online course taught by Lookstein staff, Digital curriculum for local teachers

This course explores the impact of the Crusades on the Jewish community through the birth of Israel.
Students study key personalities and events to gain a deeper appreciation of the period and its lessons
for today. Topics include: Ashkenaz and Sefarad, The Ottomon Empire, Lithuania-Poland-Galicia,
Enlightenment-Haskalah, Hassidut, Modern Zionism, The Holocaust, The Establishment of the State
of Israel.

We will follow the explorations of two children as they discover the secrets to Jewish survival and resiliency throughout our unique history.

"The most enjoyable and interesting part of our lessons is the fact that we are learning in a virtual world. [It] is amazing." – Joshua, 8th grade student

With content from: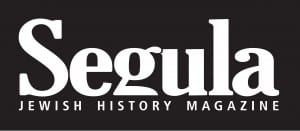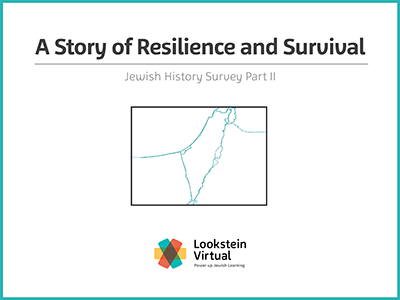 For parents: email us at admissions@lookstein.org
for more information and to register.
For teachers and administrators:
please complete the form below to get started.
"*" indicates required fields